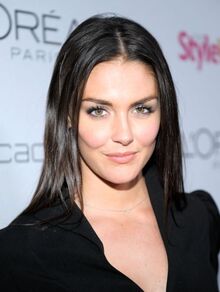 Samantha Owens is a CSI who was introduced in Season 10, Dead Ringer. She and Walter Simmons know each other from both working the night shift together.
Season 10
At the end of the season 10 finale, Habeas Corpse, it is revealed that she was the one who had killed her ex-boyfriend and had left Ryan Wolfe there without helping him. 
Relationships
Ryan Wolfe
Ryan was attracted to her and appeared deeply hurt when he found out she had left him next to the dead body of her ex-boyfriend.
Eric also appeared to have been attracted to Sam, but he had backed down and let Ryan have his chance after seeing Ryan developing deep feelings for her.