Ann Donahue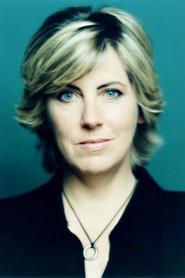 Ann Donahue is a prominent television writer.
Career
Donahue along with Carol Mendelsohn and Anthony Zuiker created the successful CSI franchise which includes CSI: Crime Scene Investigation, CSI: Miami, CSI: NY and CSI: Cyber. She served as the show runner for CSI: Miami until May 2012 when CBS cancelled the show.
Donahue's television credits include Emmy award winning scripts for the popular series Picket Fences.
Other television writing credits include China Beach, 21 Jump Street, Murder One, M.Y.O.B., High Incident, and Beverly Hills, 90210. Donahue has also written and produced a number of off-Broadway plays.
Trivia
Donahue is an out lesbian.
Ad blocker interference detected!
Wikia is a free-to-use site that makes money from advertising. We have a modified experience for viewers using ad blockers

Wikia is not accessible if you've made further modifications. Remove the custom ad blocker rule(s) and the page will load as expected.