Alec Dow Smight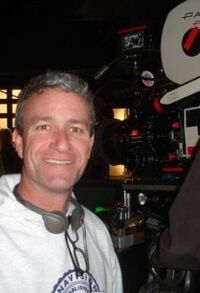 Alec Smight is an American film editor and television director, whose current occupation is a director and producer on the successful CBS Drama CSI: Crime Scene Investigation.
Early life
He was born in New York City. He is son of the well-known television and film director Jack Smight an actrees Joyce Smight (neé Cunning) .
Carrer
His profesional work includes, as an actor: Chicago Hope or L.A. Law, as producer, editor, and director: Chicago Hope. Northern Exposure and M.Y.O.B.
In 2006, Alec segued into directing and his debut CSI: Crime Scene Investigation episode, "The Unusual Suspect", from season sixth, premiered on March 30, 2006. His second episode "Burn Out", from season seventh, aired in November 2, 2006. Since his debut he has directed forty three episodes of 'CSI: Crime Scene Investigation', and most recently directed the season fifteen episode "The End Game" which is scheduled to air on February 15, 2015.
Personal Life
Alec Smight lives in California with his wife and three children.
Credits
Director
Producer
Editor
Behind the Scenes
External Links
Ad blocker interference detected!
Wikia is a free-to-use site that makes money from advertising. We have a modified experience for viewers using ad blockers

Wikia is not accessible if you've made further modifications. Remove the custom ad blocker rule(s) and the page will load as expected.